Services
We source only the best cutting edge equipment, technology and products available in the world today.
A quicker turnaround time speeds up our ability to submit relevant invoicing.
This results in increased productivity, less expenses per job and reduced overheads.
  All this is thanks to the revolutionary new one size-fits-all system with the modular flexibility of a giant Mekano set.
A revolutionary new system cuts production time in half.
This revolutionary new system cuts production time in half due to much less cutting, welding, threading and painting of piping. With increased productivity and a happier, smoother working environment, this also has the advantage of less leaks on the system.
Employing the versatile 'Meccano Set' principle, pre-designed layouts are checked and proven to work. Pre-manufactured certified components drastically reduce workshop cutting lists.
This flexible system can be dismantled and relocated.
Due to its modular nature, this flexible system can be dismantled and relocated with your racking should you decide to restructure, expand or even move to new premises.
Streamlining our approach to logistics, our range of pre-packed products reduce loading and delivery time and reduce the number of deliveries to our clients.
An expanded fleet allows us to deliver to more sites per day and not inconvenience our clients with waiting periods. You order: we deliver.
Whip Fire Marketing Information
Whip Fire presents our all new WF-Main, WF-Range, WF-Roof & WF-InRack sprinkler system!
S.A.'s first Pre-Manufactured Warehouse Roof / In-Rack sprinkler system which is FM, UL, CE and ASIB approved.
We finish the sprinkler installation within days of the racking being done!
Saving Clients Time and Money!
Short lead times.
No more on-site painting and manufacturing – No more mess! Our pipes and fittings are epoxy coated for a long-lasting perfect finish!
Fits all conventional racking and shelving layouts. Easily adapted / modified to suit specific racking shelf layouts.
All Material components of the Sprinkler Installation are batch coded for quality assurance.
Whip Fire takes care of the Sprinkler System ASIB certification.
Need to move or rearrange your racks? We can move your sprinkler system with your racks without replacing them.
Perfectly aligned sprinkler placement.
We carry stock.
Whip Fire Pre-Designed System
Given the fast-paced, repetitive nature of the Fire Protection Industry, Whip Fire recognised the need to develop a Pre-Designed Sprinkler Sprayer System that would assist us in becoming more efficient in terms of design, supply and installation.
A pre-designed system allows our Installers to get the product to site quicker, install faster and in turn move on to the next job timeously.
The Pre-Designed Sprinkler Sprayer System is a "Plug and Play" system that requires no specialist manufacturing operations such as drilling, welding, corrosion prevention and/or painting, as the system is a bolt-together type system that assembles quicker and easier.
It is a "One Size Fits All" type system – the components have been designed to fit both racking systems and roof grid systems at the same time – Two problems, one solution!
Designed to meet the requirements of High Hazard type rack structure protection systems – the same pipe that protects a rack system very easily becomes a pipe that will protect a roof structure.
Clients will reap the benefits as their uniquely tailored sprinkler systems by Whip Fire, will consume less time Designing, Manufacturing and Installing, thus reducing the time taken to complete projects.
Furthermore, our Racking System has the additional benefit of being easily moveable and reusable with minimum cost, redesign and on-site modification works, thus saving Client's time and money, should their requirements change over time.
Whip Fire System Application
This Pre-Designed Sprinkler/Sprayer system has been designed for use in the Fire Protection Industry as a Pre-Designed Sprinkler Sprayer System to meet both the requirements for fire protection in Racking Systems and fire protection in Roof structures.
The System is pre-designed to meet the requirements of High Hazard Fire Risk area of operation = 9m²
When used in racking structures the System has been pre-designed to meet Fire Hazard Categories 1, 2 and 3 and can be easily adapted to meet Category 4 by simply adding the required extra outlet holes.
Whip Fire Material Specifications
Manufactured to meet both the UL and FM Specification, from the highest quality Grade A steel, each pipe and fitting is pressure tested to meet The American Society for Testing Material – ASTM A795, before undergoing a full chemical corrosion protection, priming and Epoxy top-coating.
See ASTM A795 Standard attached.
See Steel Specification attached.
See Corrosion Protection / Paint Top Coating Specification attached.
Whip Fire System Components
A Pre-Designed Grid Main (pipes that supply water to range pipes) is supplied pre-grooved with outlet holes to accept matching grooved tees for quick coupling to the Pre-Designed WF-Range series of pipes.
The hole spacing when used in conjunction with the WF-Range pipe has been pre-designed to meet the requirements of a High Hazard Fire Sprinkler System.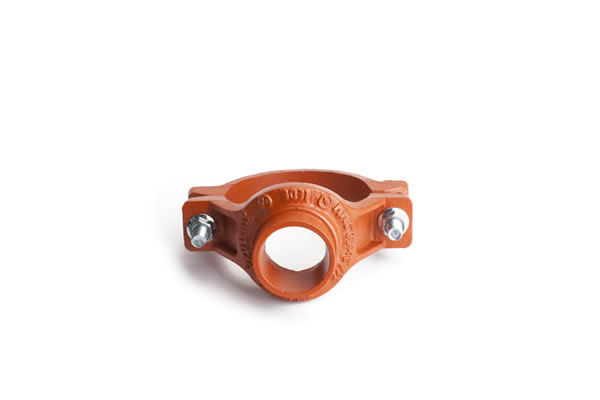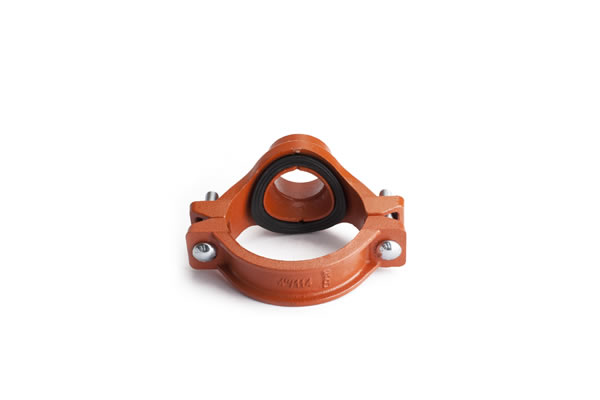 A Pre-Designed series of Range pipes (pipes that supply water to sprinkler heads). WF-Range comes pre-grooved with numerous outlet hole configurations, all ready to accept the mechanical tees in the WF-Couple series.
Pre-Designed to meet the leg spacing and sprinkler spacing of the majority of Racking Systems, with a pipe in the series to match almost any rack setup configuration. WF-Range easily adapts to become a range pipe in Roof Structure Sprinkler Systems for a High Hazard Fire Sprinkler System, when used in conjunction with the WF-Main series of pipes.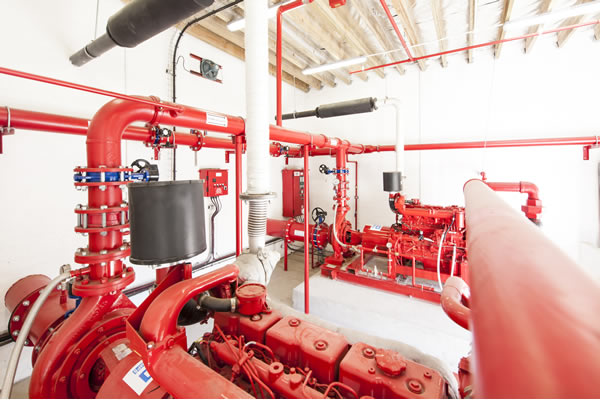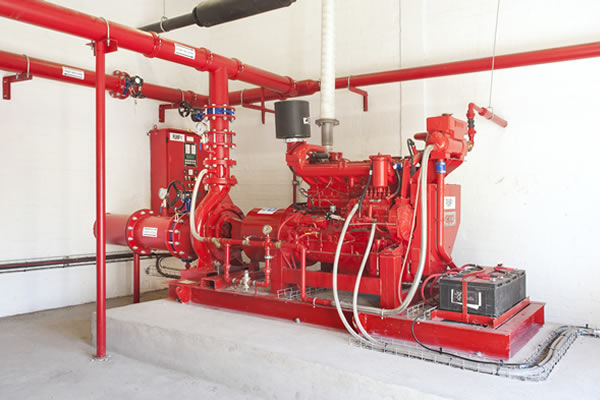 WF-Couple is a series of flexible couplings and mechanical tees that negate the need for specialist welding, machining and pipe threading, along with improved sealing and leak prevention.
The series contains flexible couplings that join WF-Main to WF-Main and WF-Range to WF-Range, as well as WF-Main to WF-Range. The series also contains grooved mechanical tees to connect WF-Main to WF-Range, along with threaded mechanical tees to seamlessly connect sprinklers to the WF-Range series of pipes.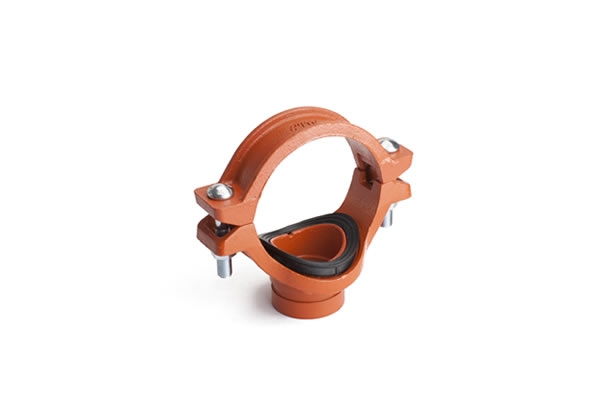 Sprinkler specification is design dependent and extremely unique to each design and class of hazard.
For this reason the System is not supplied with sprinklers unless the specifications are clearly defined upon ordering.